Free Riding Mower Removal
September 8, 2019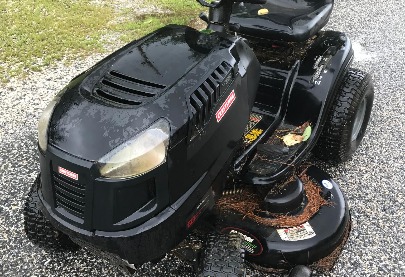 Have an unwanted riding mower?
Riding mowers last for so long, serve their purpose, but in time, end up sitting in your garage or shed, taking up valuable space.

We provide a free service to Lancaster, York, Berks, and Chester Counties, Pa, and will pick up the riding mower, free of cost to you.

Pickup arrangements are easy. You can call or text us, and we'll get right back to you regarding pickup arrangements. In some instances, we may request a picture or two be texted to us of the riding mower and engine. We remove most riding mowers requested, but there are a few models that we do not accept, but don't worry, we have a few easily solutions to dispose of those riders as well.

We've removed thousands of riders, for folks just like you, who finally get rid of that riding mower you no longer use.

Companies who provide junk removal often charge for this service, but we got you covered. There is no cost for us to remove, dispose, and recycle that riding mower. Give us a call, or text us today, you will be glad you did!